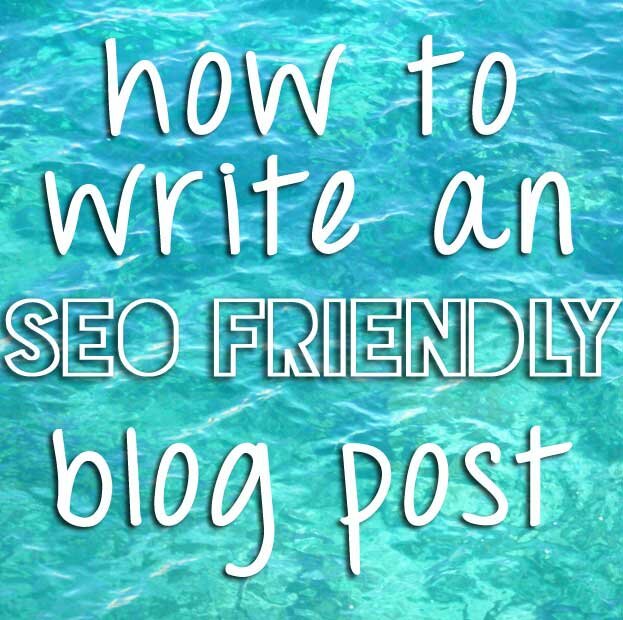 For some, blogging is about personal passions, getting your thoughts onto a page, earning some money, or even being the authoritative voice on a subject. Whatever you write about there's a high chance that you'd like a few people to actually see and read your posts – why else would you put all that effort in?
To be seen by search engines and to rank in the search results pages against other websites, you need to write posts that are optimised and friendly for search engines to understand the content and context of your post. This means that if you have written your post in a way that is clearly structured, and includes enough mentions of your subject for search engines to recognise what you're talking about, your blog should begin to see some movement in the search results. Follow our blogger-friendly SEO tips below for a blog that Google will love!
Get an SEO plug-in for your blog
If you use WordPress, there's a plug-in that makes writing blog posts that are SEO friendly a breeze. Yoast is free to download and is the most complete set of helpful tools that will easily and simply show you if your post is search-friendly and optimised. Complete with a content analysis functionality, the plug-in will tell you if there are improvements that could be made to your text, image titles, page titles and many other elements of your site to help you become more visible in search.
Write with substance
Longer articles that include the all-important keywords that your blog post is related to, and featured strongly enough, will make it easier for search engines to understand that the content of your blog post is about this subject. There is a general rule that longer, substantial articles with around a 1-2% keyword inclusion will produce better search results. So if you have a 400 word article, you should feature your subject keywords around 4-8 times.
Update regularly
No doubt you've heard this one before – but keeping a blog fresh is one of the most important things you can do for attracting users to your site, and also for featuring highly in search engine results. The more your readers indicate to Google that your blog is popular and visited often – because it's full of great and regularly updated posts – the more you will be rewarded in high search visibility.
Be organised, use headings
A good blog post will be lengthy, and will be clear to read. So separating up your content using headings will not only help out your readers, but will also indicate to search engines the points you're making in your article, and the 'steps' you took to get there. Including keywords in your headings will also help you out tremendously too, as this will give Google a clear grasp of what you're talking about.
Don't forget to optimise images
Search engines like Google read the text and technical indicators on a website to understand what the webpage is about. However, they don't do a very good job of understanding what's in images. So if your blog is full of pictures, Google will have a harder time understanding what your blog is about. SEO uses tags called 'alt=' attributes on images to describe the contents on an image to help search engines understand the overall context of a page and it's pictures. This article gives some handy tips on image alt tags.
Keep everything relative
The more consistent your posts are to your subject theme, the better opportunity you have to rank highly in search engines. Google will have a better chance of understanding that your posts are about a certain theme, and will then reflect this by ranking you highly – as if to indicate to searchers 'hey! This blog knows what they are talking about when it comes to …'. Linking your posts to previous posts that are on a related topic will keep your readers interested in your blog and using it for longer periods of time. This will again reflect your blog's popularity on the subject, and over time this will build up your search engine results.
We hope you found this post useful as a first step to SEO for blogging! What are your thoughts on the tips above?