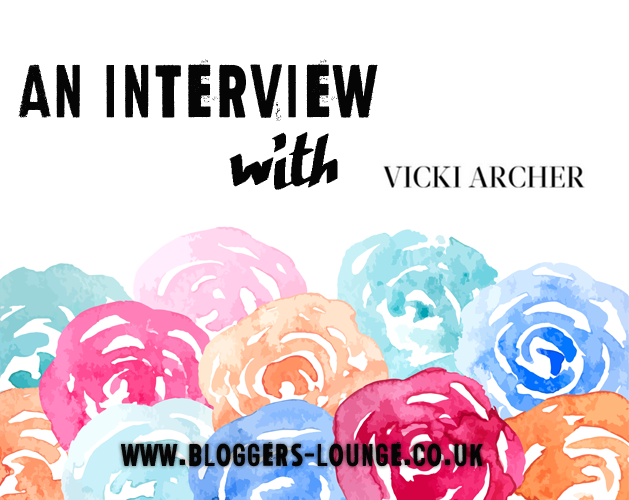 We caught up with Vicki Archer, fashion and beauty blogger living in the south of France, to see what advice she has for any new bloggers, and the ways in which blogging has changed her life.
1. Can you firstly tell us a little bit about yourself and the blog?
I am Australian and I moved to Europe about 15 years ago after falling in love with an abandoned fruit farm in southern France. That love affair and subsequent restoration of the farmhouse became the subject of my first book, My French Life. The sequel, French Essence published a few years later was the impetus for me to start a blog.
The blog has changed over the years and while it has a strong French focus, the conversations also revolve around fashion and beauty.
"Women as they age are wiser, even more beautiful and more self-confident. We can all lead lives that are infinitely enriched; all we need is a little inspiration and the know-how."
Inspiration and know how… if I can provide a little of those to my readers every day then I am happy.
2. Your blog has connected you with so many people – what's been the most exciting thing that's happened to you through your love of writing?
I would have to say the blog.
I would never have imagined that falling in love with France all those years ago would have lead me in the direction that it has. The blog allows me to connect with my readers on a daily basis and for that I am truly grateful. I sometimes think that I have the best job in the world..
No… Actually I know that I do..
3. Your sense of style is really inspirational – but what really inspires you?
Women of all ages, who are self confident and authentic in their appearance, inspire me.  French women do get it right on so many occasions and they constantly remind me, that less is more.
I am influenced by my surroundings and they play an important role in how I feel about fashion and creativity. The more creative I feel and the more stimulated I am by my surroundings, the better my style becomes.
Seeing fashion designers develop and grow over the years, watching the shows and learning how to interpret the latest to suit my age group is something I really enjoy. I find that very inspirational.
4. Looking through vickiarcher.com feels like looking through a glossy magazine! Can you tell us about the photography on your blog?
A lot of the photography is mine, probably about 70%, the rest I search out and find on some favourite sites. I have always believed that every picture tells a story and I hope that is what my readers feel…
I wanted my site to feel like a magazine and a place that readers could come and go as they like… a virtual home away from home…
5. And finally, what tips do you have for fashion and beauty bloggers who are just starting out?
Write about what you know and what you love. Integrity is everything. I never promote or talk about anything that's not familiar, that I don't have or use myself or that I wouldn't love to own.
Find your unique quality and start with that. The whole aim of a blog is to connect with readers who share your point of view.
Most importantly, don't be afraid to blog… it will change your life… and in the very best of ways… xv