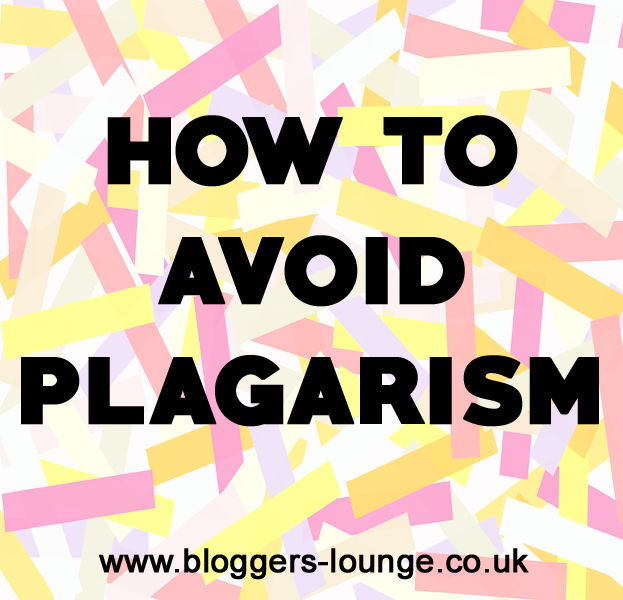 Plagiarism is a very scary word, and if you have ever completed a degree or are studying at University right now, it is a word which should strike fear in your heart. Last week, a journalist who used to write for the Mail Online wrote an article accusing the Mail of continually plagiarising other news websites. Now, whether this is true or not, it made me think about plagiarism, and how the very thought of being accused of it terrified me at university. There were plenty of online tools available to us to use with our essays and dissertations to know 100% that everything we had written was unique. You can use these sorts of tools for your blog posts so that you know for sure that everything you write is yours and yours alone.
Have a look below at what you can do to avoid being accused of plagiarism!
Link back!
It is completely fine if you have been inspired by another blogger- maybe they made a list of their favourite places they've visited and you've been inspired by it, and want to create your own. That is fine, as bloggers want to be seen as influencers, but make sure you mention this in your post, and link back to their blog. It is only fair, and it could mean the start of a beautiful friendship! It is probably best for you to ask permission first though- it would be awful if you upset anyone or trod on their toes!
Use Plagiarism Tools
There are plenty of free tools which can tell you very quickly if you have plagarised content from the web. A great one is Small SEO Tools. You just need to copy and paste your content into the box, and it will tell you how unique it is. I tried it for the first paragraph of this article, and I am pleased to report that it is 100% unique!

Make sure you have a unique voice
This may be easier said than done, especially if you are quite new to blogging, but to ensure that no one can get yours and another bloggers content confused, you should have your own personal style of writing, whether that is funny, quirky, or even if you write your blog posts as a novel- it doesn't matter as long as it's 'you'! Franky from the gorgeous Love Audrey blog writes her weekend updates in very simple lists- a style which I now automatically attribute to her!
I hope you found these tips helpful, but do you have any of your own? Let us know in the comments below!