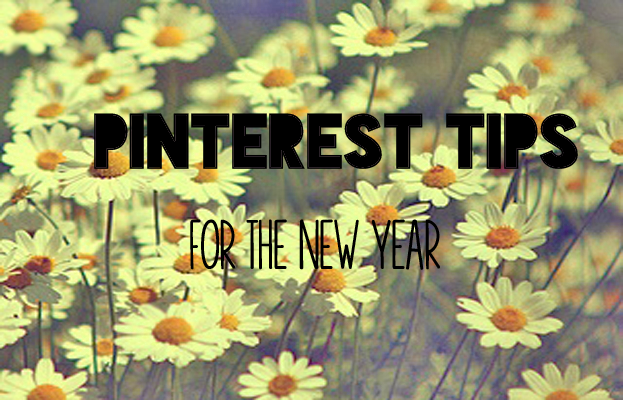 Organise your boards
Work out what your most popular boards are, and have them at the top of your profile. Your most popular boards are the ones which are more likely to have a lot of pins, so this will show your potential followers that you are a frequent pinner, and are going to give them a lot of inspiration.
Use keywords in your descriptions
This is really important to do when you are pinning straight from your blog, it will mean that people are more likely to find your pins, and therefore your blog. So, instead of just saying 'Love this!' you should instead say something along the lines of 'Love this green velvet dress- the perfect outfit for winter!' The key is to be descriptive, and think about phrases you search for and incorporate them as naturally as possible.
Don't pin a hundred things at once
There is nothing more annoying than scrolling through your feed and being literally bombarded by hundreds of pins from one person- more often than not they are all in the same vain, it can get very annoying and you run the risk of being unfollowed. The best thing to do is to stagger your pinning- maybe 20-50 in one session? I know how easy it is to get carried away on an afternoon on the sofa with a cup of tea, but your followers will certainly appreciate it!
Have proper categories
When you first start pinning, it makes a lot of sense to have broader categories, for example 'Beauty', 'Travel', 'Home' but there comes a point when your boards are overflowing and it's all getting a bit much. This is when you should start thinking about getting sub categories, for example, we have recently introduced a 'Crafts' one to make room in our 'Design & Interior' board. This will also make it easier for people to follow your individual boards!
Pin new things
You shouldn't get into the habit of only pinning when you are on Pinterest- add the Pinterest button onto your tool bar and always be on the lookout! As well as this, pin from your own blog too, and remember to use keywords in your descriptions.
So those are our tips, do you have any yourself that you want to share? Let us know in the comments below!