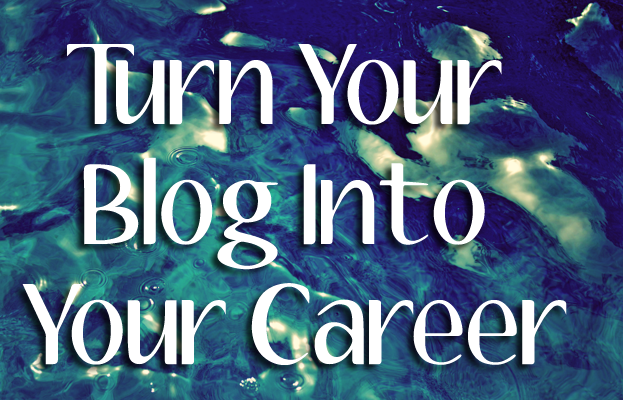 It's the ultimate goal for many of us. Not just to make money, but to make an actual career out of doing what we love; blogging! As with most sought after careers the competition is high. You must be able to stand out from the crowd, manage your time effectively and be willing to learn A LOT on the job! If you're thinking of continuing your blog in the longer term, and aiming to cultivate a career from it we have a few tips to help you! Whether you turn your blog itself into a living, or use it to get you into a career path you're excited about you should start working towards your goals now.
Step One: Work Out Where Your Strengths Lie (and Your Weaknesses too!)
We can't have it all- everyone has those few points that they find easier and naturally shine at; but there are also usually one or two issues we fall down on every now and again! You must be able to identify where you are at your absolute strongest, so you can use these strengths to help you whilst on your path to greatness! A little stuck? Below is a list of the type of qualities most bloggers need to use on a daily basis on a career level. Take some time, and work out what points you have down to a tea- as well as making sure you're honest with yourself when it comes to the not so good areas!
The ability to come up with unique content ideas- regularly
A strong and engaging writing tone
Good spelling and grammar (or at least the ability to read over your writing and proof read well!)
An eye for a good image
Good photography skills
An understanding of what makes a website look presentable
Good communication skills
Strong time management skills
An understanding of Google analytics
The ability to engage people on social media
The ability to build a following on social media
If this list is a little daunting, don't worry! I think I can safely say I'm personally lacking on at least three of these! The point is simply understanding where you need to put the time in!
Step Two: Work Out What You Enjoy Most
It's not just about what you can do, it's even more important to work out what you want to do! There's no point in working out you love taking great photos but hate coding but then ending up with a career in web design. What is it about blogging that you really love and want to pursue? Make sure any career you go after holds these qualities in some form- or better still if you manage to turn your blog into a living make sure you put what you love at the centre of your day!
Step Three: Start Allocating Time Properly
Serious goals = serious time. If one of the points that stood out to you on the above list as a little tricky was time management and organising yourself then it might be time to get stricter on yourself. Setting goals for your blog is a great way to make sure you have something to push for- here are a few guides you might want to use:
Setting Goals for Your Blog: Increasing Your Traffic
How to Make Money from Your Blog
Having a clear goal in site can really galvanise you into using your time wisely!
Step Four: Do a Design Audit of Your Site
The problem with the web, is that it's all change so things can start to look pretty out of date pretty quickly. Your blog represents you, so make sure you're happy with its appearance. If you struggle with design, I would seriously recommend buying one. You don't have to spend the world, and it absolutely makes a difference when brands and employers are having a nosey at your blog! You can always use sites like codecademy to help you learn basic code and CSS along the way too.
Step Five: Start Building Serious and Long-Lasting Relationships with Brands
One off gifting is great, but the best way to build up your portfolio is to get good at networking and maintain those brand relationships! If you're not keen on a project a brand has offered you, suggest a different way to work together! Not only that; make sure you keep your brand contacts separate from your blog contacts and keep a record of how often you communicate. If you haven't spoken for a while, drop them a line and remind them you're still around!
We've written plenty on brand relationships in the past, and I've chosen a selection of articles to share with you below:
http://bloggers-lounge.co.uk/blogging-tips/make-blog-stand-brands/
http://bloggers-lounge.co.uk/blogging-tips/build-case-study-pitch-brands/
http://bloggers-lounge.co.uk/for-beginners/can-blog-offer-brands/
http://bloggers-lounge.co.uk/for-beginners/maintaining-brand-relationships/
Have you entered a career because of your blog, or do you hope to?! Tell us your story in the comments below…..