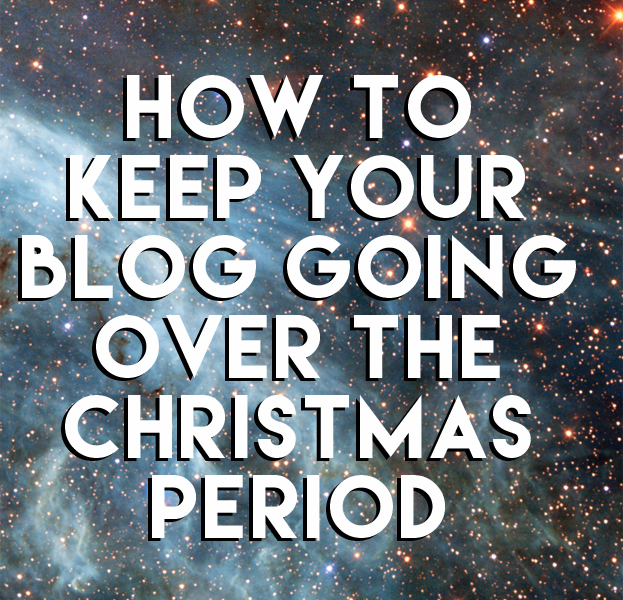 Everyone gets busy during the holidays, and when it comes to blogging we'll all be feeling the pressure to keep those posts coming! But it doesn't have to be a stressful time; there are loads of things you can do to ensure your blog keeps running whilst you're relaxing!
It's OK to Post a Little Less
Don't pile the pressure on by making yourself post the maximum amount. It's the holidays- you are allowed to post a little less! Obviously you'll want to keep your site updated, but if you usually post 4-7 times a week you can defiantly afford to wind down for a couple of weeks. If you're worried about your following noticing, then just add a quick note to the end of your last post letting them know you're briefly winding down but will still be posting regularly.
Prepare in Advance
If you really hate the idea of posting less, then think about setting aside an evening to write up a few posts at once so when it comes to posting you already have the content ready to go!
Write up Briefs to Speed Up the Writing Process
An article brief can really speed up the writing process, and all it takes is a few bullet points. Make sure you have a notebook with you at all times, and if an idea for a post comes to you then write it down along with a quick guide for yourself so when it comes to writing things go as smoothly as possible.
Bring Guest Writers on Board
Friends, family, other bloggers…..they all make great guest writers! You may want to check what their style is like to make sure your readers, but on the whole new writers can be a great way to keep your site updated with fresh content with minimum effort from you!
How will you be keeping your blog running? Let us know in the comments below!