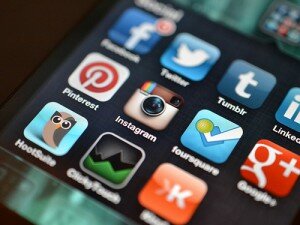 Opinions are certainly divided when it comes to using Google+. But whether you love it or hate it, why not have a think about how using it for Google Authorship could be helpful for your blog!
First off, it's important to remember that if you're trying to appear at the top of a Google search result, Google+ might be a good option to consider. As Google encourages the use of social platforms for SEO best practice, building a profile on their very own social network will probably prove highly rewarding. For example, the benefit of personalisation means that if someone is following you on Google+, your result is more likely to appear in their search when they're signed in.
Now let's talk about using Google+ for Google Authorship. I'm sure you'll have seen those little headshots appearing next to a Google search result, but you might be wondering how they got there… This is called a 'rich snippet', and the good thing is that you can get there too – Just take a look at our very own Katie Jenner, for example!

As you can see, the headshot of Katie's Google+ profile has appeared next to her author bio, along with the start of her latest blog post on the Bloggers' Lounge. Not only that, but clicking "By Katie Jenner" will take you to her Google+ page.
Interestingly, an eye tracking study found that an authoritative image alongside your search result can improve the chances of people clicking through to your blog. What's more, the more popular you become, the more likely people will recognise your posts because your face is attached!
On top of visibility, there are SEO benefits of attributing a Google+ profile to the content you produce:
By using Google Authorship, you're helping Google understand that your content is coming from a relevant, human source – if you have plenty of relevant social activity across your media platforms, it can help distinguish you from lower quality or mass production robot sites.
Essentially, Google wants to make it easier for users to find high quality content that has been produced by genuine people, using Google+ as a tool to identify such authors and improve their search result ranking.
So, how can you do all this?
Well, the best thing about using a blogging platform such as Blogger and WordPress is that integrating your Google+ into the author profile of your blog is relatively simple. It's then important that you enter your blog URL into the "contributor to" section of your Google+ profile.
Rather than doing this manually, this handy Google Authorship advice page lets you submit the email address that matches your site domain. If you don't have a built in author bio to accompany your posts, it's essential to add "By [your name here]" or "Author: [your name here]" somewhere in the post, and make sure that [your name] matches the username on your Google+ account.
The only issue is that it might take a while for your Google Authorship to show up in search results.  If you're having trouble with linking Google+ to your content (like me!), have a look at the options provided on this Google Support page and make sure you're ticking all the boxes. If things still don't seem to be working properly, take a look at Ruth Burr's post over on Moz.com or Andy Crestodina's KISSmetrics article. Until you find a solution, don't give up in your search!
Does Google Authorship work for you? Has it improved your blog traffic? Let us know in the comments below or get in touch on Twitter, and don't forget to 'Like' our new Facebook page!