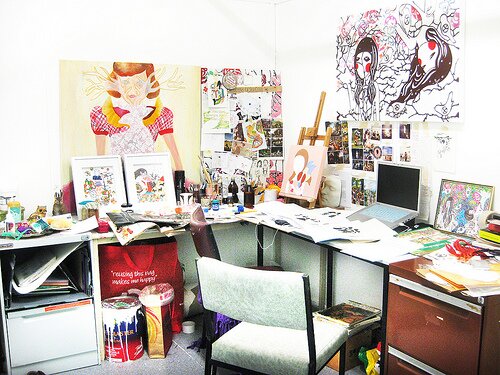 Having a blog can really make you stand out to an employer whatever your niche, but there are certain jobs which are perfect for bloggers. You can use the skills you've no doubt developed (although sometimes unwittingly) throughout your blogging career to forge a really successful career. Here are a few positions you might want to consider:
Community Manager
A community manager is responsible for managing a brand's social community. You'll be responsible for running the social media accounts, as well as answering any queries and giving the brand a voice. If you think this is the career for you, start building your social profile now! You need to have a good online voice- are you going for friendly and approachable, or informative and knowledgeable?
You'll also need to be good at coming up with social strategies and implementing these, so try running a few practices competitions or blogger chats on your own accounts for experience.
Content Marketing
Here at the Bloggers' Lounge we are all about content marketing! To get a job in content marketing you need two key skills; the first is to be able to come up with unique and sharable content ideas, and the second is to be able to make these ideas a reality and then market them!
The idea is to create content which is sharable and interesting- so much so that the best content pretty much markets itself as it's so sharable! If this sounds like a job you're interested in, start really focusing on your content! Create posts which are excellent quality, and consider branching out from your usual style and varying what you do. If you usually write, start experimenting with photo montages- you could even consider creating a video! Great content is the key here.
Public Relations
We all know that PR is partly about whom you know and your ability to get brands coverage, however with the relationships PR's now have to build with bloggers you'll be at a great advantage! If you think a career in PR is what you're looking for the best thing you can do is get as involved in your blogging community as possible. Take part in blogger chats, attend blogger events and get involved in as many conversations as you can. You want to be building your contacts and placing yourself as a real influencer within your chosen niche.
Blogger Outreach
An obvious one here! Brands are keener than ever to build relationships with bloggers, and to get a role like this it's pretty much essential you have your own blog! You'll need to come to a role with this with a few ideas of your own on how you think brands should interact with bloggers as well as a willingness to pick up the phone, email and contact people regularly! Communication skills are key, so make sure you're commenting on blogs and staying active on social.
Any questions? Email if you'd like any information on the Bloggers' Lounge or have any questions at all!