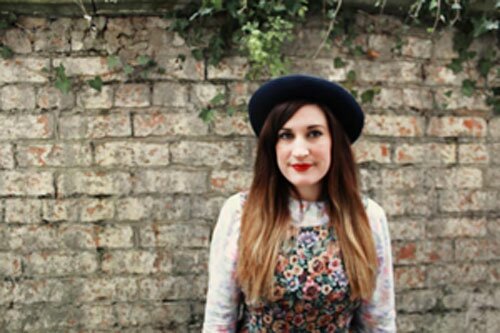 We spoke to blogger and business owner Rhiannon about blogging, business and vintage clothing! You can check out her store here: http://vintagestyle.me/
So to start, tell us a little about Vintage Style Me. How, when and why did you start out?!
I started VSM in 2011, straight after graduation. Since about 15 i had a strong passion for vintage clothes, and had always dreamed of having my own store. I had quite the collection of items, so it seemed like a natural step to set up online. I wanted to offer affordable vintage clothing, that was wearable among today's fashion. I wanted it to be affordable and fun for young girls to buy.
How did you make the move into becoming an online retailer, and what do other bloggers aspiring to do the same need to do to reach that goal?
I actually became a blogger after setting up the store. I was a bit late on the blogging up take and never really followed blogs untill after the first year of having the store. I started the blog initially as a way to showcase our products and to drive more traffic to the store. However it soon became a personal style blog and it became really successful & readers and customers appeared to enjoy knowing the person behind the brand. I know a lot of bloggers though who have opened a shop from their blog; i think its a great idea because your followers already love your sense of style so there's a high chance they'll like what you sell also, and you have a great support network too.
How have you managed to build relationships with your stockists and how does that partnership work?
We've made great relationships with our stockists and also the brands we stock on VSM. Its really great to know each other on more personal level as we often lend each other samples for photo shoots, and help each other out. Its also great to know the people behind the brands as it gives you a better understanding of the product.
What are the next steps for Vintage Style Me? Where do you aim to be in a year from now?
We're currently in the process of moving out of our home studio to a commercial studio in Hackney. This will give us the ability to have staff and be able to make larger production lines and faster turn around. Having this studio will also enable us to be able to have sample sales which i get asked about a lot. In a years time i'd love for us to be stocked in more stores, and be able to host blogger events etc.
Do you have any tips for new fashion bloggers on styling photography shoots?
I think the only advice i can give, which i'v learnt myself is to always stay true to your style. Do what works best for you and don't try to force yourself into a trend you're not comfortable in, just to 'fit in'. For example i just cant pull off 'sports luxe', even though its been a huge trend, so i just stick to my preppy girlie style and my followers love it. Remember that your followers only follow you because they want to, so they already like what you do so just have confidence in your self, and have a little fun. With styling i think its really important to make sure you're working with a team who all get on and just have lots of fun, that how happy accidents happen!
And finally, who are your favourite bloggers right now!?
My favourite bloggers are Flashes of Style, The Little Magpie, Paige Joanna, Lost in the Haze.
If you'd like to inquire about being interviewed on The Bloggers' Lounge feel free to get in touch!