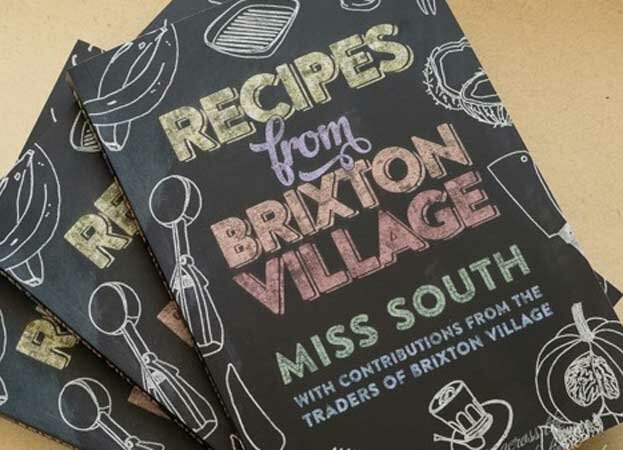 After attending the launch of Miss South's new book 'Recipes from Brixton Village' I was keen to catch up and find out what had inspired her love of food and blogging. More importantly I wanted to share with the readers of the Blogger's Lounge what it takes to move from Blogger to Author, as I know it's an aspiration for many of you! I hope the interview provides some insight and useful advice.
Firstly tell us a bit about your blog and what inspired you (and your brother) to start it?
The blog was really my brother's idea. He noticed that when we talked on the phone, 90% of our conversations revolved round food and thought we should capture it and share it as best we could living 230 miles apart. It plays to both our strengths. I particularly love writing and he particularly loves photography.
He also noticed the variations between what we were cooking and being inspired by from being north and south in the UK and the concept of the blog was born. It's also country mouse and town mouse which has allowed us to each find a culinary identity and stay inspired nearly 5 years later. Lots of people start blogs, but you've got to find it interesting to keep it going.
Can you remember when your love of all things culinary began?
I come from a family who was always interested in food, but I didn't start to really love it until my late teens. I used to be a teenage vegetarian who ate a lot of cereal and toast and then when I was about 19 two things happened. Firstly I was housebound due to ill health and the only thing on daytime TV were cooking shows and I realised it was more fun to get into the kitchen than watch Ainsley Harriott. And secondly, Nigella started writing for Vogue and I could bridge my love of fashion and new interest in food. I've never looked back (although I do still watch a lot of daytime telly…)
You've recently published "Recipes From Brixton Village", congratulations! How did the book come into being and how intrinsic do you feel the blog was into being able to write this book?
The book came about through my other blogging commitment at the Brixton Blog and Bugle. I'm co-editor of food and drink there and combining the two blogs allowed me an opportunity to really get to know the shops and restaurants of Brixton. I kept thinking a book about it all would be great and then I met the publisher Kitchen Press who had the idea for a specific book about Brixton Village and voila! I definitely couldn't have done the book without my blogging experience. It gave me the background, writing practice and the discipline to do such a project. A blog is a great place to develop a writing style and identity on your terms and then apply it elsewhere.
What advice would you give to other bloggers aspiring to also write their own book?
Have confidence in yourself! Don't feel that's there any hierarchy between blogging and writing books. Writing is writing and good writers just have to write whether it's a shopping list or their first novel.
Do make sure that it's a book people will want to read. A blog is a great place to write things that are very niche or personal, but something about a book needs to be more inclusive. Write it because you want people to read it not for the sake of it. It's hard work and you need to love the subject yourself to pass that on to other people.
Practise your writing. Where there are books, there are deadlines and you need to be able to write without too much fanfare. The best way to do this is to get used to writing regularly so that it comes naturally. Set time aside each week to write and then set more time aside to read. Good writers are avid readers. Reading inspires and educates and makes writing easier long term.
Finally which other blogs are you loving at the moment?
I really must get my blog reader sorted as I'm sure I'm missing tonnes of great stuff. I read a wide range of blogs. Foodwise some favourites are The Little Loaf and Food Stories (both of whom now have books too). I also love Post Punk Kitchen, Smitten Kitchen and Serious Eats and I get excited by a new post from The Skint Foodie.
I also use Twitter as a kind of blog reader to dip into a mix of food, feminism and fashion and beauty blogs. I often read a post or two at a time rather than follow blogs regularly as I love spending a whole afternoon on the internet with a cup of tea to hand. I've got a second book Slow Cooked coming out with Ebury in November and I loved the excuse to read for inspiration and research.
Miss South blogs at northsouthfood.com and brixtonblog.com. She co-edits the food pages of the Brixton Bugle newspaper. Recipes from Brixton Village is available from Kitchen Press.co.uk and all good book shops. Slow Cooked is published in November 2014.