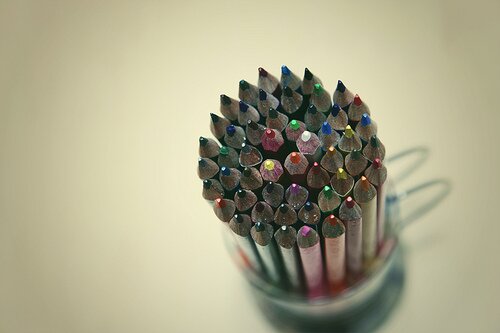 There is a common misconception that in order to have a great looking blog you need to be a web design wiz. WRONG. If you look carefully at a few of your favourite blogs you'll find it's all in the smaller details when it comes to getting that clean and professional finish. If you're unhappy with the way your blog looks, use these simple tips and you'll be bound to end up with a great looking site!
Excellent quality photos
A theme is just the bare bones of a blog, it's the content that really makes your blog pop. Now I'm not saying go out and buy the most expensive camera you can. Although it helps if your photos are good quality, the most important thing is what the photos are of. For example, if you're a fashion blogger there are only so many photos people are going to want to see of you standing in your hallway! Mix it up, and although it can be daunting try some 'on location' shoots! Varying types of photos will really help freshen up your blog.
Experiment with your theme
Most blog themes have a fair few different layouts included- especially with wordpress. Don't automatically pick the 'blog' option for your theme! We at the bloggers lounge use the 'magazine' layout of our theme as we found it displays our posts best. Play around with a few different layouts and work out what works best for your content. If your content is very photo heavy make sure you can display your photos in the best way possible- it's extremely important to make sure your layout plays to your strengths, not the other way around!
Font
I quite honestly cannot express how important a good font is. Think about it, most blogs are littered with words-they've got to be the best looking words you've ever seen! I might be preaching to the converted here, but I'll say it none the less!
If you take a look at a site like Vogue's site you'll notice it looks extremely polished, but in reality it's fairly plain. The look and feel of their site all hinges on the font! It's not often I'd suggest splashing out, but if you see a font you really love but it costs- just do it! Equally there are a wealth of great fonts out there.
If you need help with your blog, get in touch with !