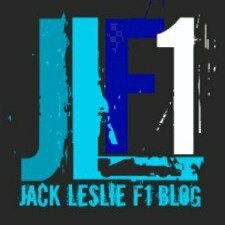 1) Social Media
My blog wouldn't be in the position that it is currently in if it wasn't for social media. It is a must have because sharing links on the likes of Twitter, Facebook and Google+ can really help boost views and get more people seeing your work. Tagging people in posts, asking people to promote your blogs and interacting with people will all help to boost your following not only on the blog but also on your social media accounts.
2) Widgets
There are loads of widgets to choose from on Blogger and using them can really help to not only make your blog look more professional but also to link back to previous pieces, promote your social networks and get people interacting on your site.
Using the poll widget on your blog is a great way of getting people to share their views and get involved, in just one easy click. Another one that I have found to be very useful is the picture widget, which allows you to add pictures that can include hyperlinks. This is a really good way of linking to feature or past pieces.
3) Consistency
If you have a blog and want to grow a following, something that will help is being consistent and frequent with posting pieces. People are far less likely to visit a blog if posts are rare and random. Posting regularly and keeping it up will be vital to help your blog develop and gain readership. It will also help with your personal development as a Blogger, as the more writing you do the more you will improve and the quicker you will find your own style.
If you can't post regularly, try and set up a schedule where you – for example – post new pieces every Tuesday and Friday.
4) Competitions
Hosting competitions on your blog is a fantastic way to not only build relationships with companies, but more importantly to give something back to your loyal readers. I have hosted several and the results are always fantastic, the feeling of making someone's day is really special.
It also helps to boost your readership and increase the blogs following. When linked with sharing on social networks, it can introduce a whole new audience to your blog that never knew it existed before.
5) Headlines help
Creating a catchy or intriguing headline is a great way to get people clicking on your post. It also helps when sharing on social networks too, particularly if you don't give away too much of the article. The headline is the first thing that people will read when visiting your blog and they then have to decide if they want to read it.
So a catchy or bold title will really help to gain readership and expand your following. My blog is on a news aggregator website and using a different and unique headline helps to get my posts noticed, despite there being many other articles that are on a similar topic.
These tips were brought to you by Jack, editor of the Jack Leslie F1 Blog. If you think you could contribute some tips, and would like to be featured get in touch with .