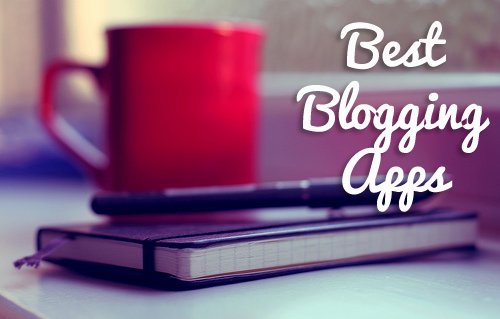 There is nothing better than discovering a new app. Everyone has a smartphone these days, and there are squillions of apps out there for you to choose from. Bloggers are busy people, often with 'real' jobs too! Dividing your time between keeping up with your blog from your laptop at home, and then going in to work, can be a frustrating thing. Sometimes you just want to reply to your blogs' comments, or update that spelling mistake right away! Here are my top five basic suggestions for blogging apps you should be using:
1. WordPress App
WordPress is the biggest blogging platform and has stayed on top of the curve by introducing a mobile and tablet friendly app. The app allows you to moderate comments, create or edit posts and pages, view stats, and add images or videos, all on the go. It is suitable for wordpress.com and wordpress.org hosted blogs, and is available for both Android and iOs.
2. Tumblr App
Another massive blogging platform, especially amongst millenials, Tumblr has developed its' own app for mobile and tablet devices. Tumblr users are notorious for their image-heavy blogs, which means being on the go doesn't mean you are going to miss out on all the best memes! The app is available for Andriod here, and iOs here.
3. Pixlr
I am a big fan of Pixlr - it's a bit like a free PhotoShop tool to get your started on photo editing. You can either use Pixlr Express on your laptop or desktop for editing images, or, you can download their mobile-friendly app Pixlr-o-Matic to really add some oomph to your Instagram pics! You can choose from a variety of effects, fonts, collages and frames. A definite must if you are a blogger looking to give your social media and blog image content a bit of a boost!
4. Dropbox
If  you enjoy being mega organised, and having all your documents in one place, downloading the Dropbox app is probably a good idea. If you are collaborating and sharing work it means you don't keep having to email back and forth, since all your files are in your own DropBox. It is available both on Andriod and iOs. Have the app on your phone will change your life!
5. Bloglovin
Bloglovin has grown enormously in popularity in only a short while. If you love browsing through your favourite blogs, and would like to keep up to date on your favourite bloggers' new posts when you are out and about, there is now a Bloglovin app for iPhone and Andriod. Really great for all of you who want more blogging inspiration on the go!
This is just a basic overview of 5 apps I think bloggers should consider downloading to their smartphone. Are there any other blogging apps that you use that you would recommend? Comments welcome!