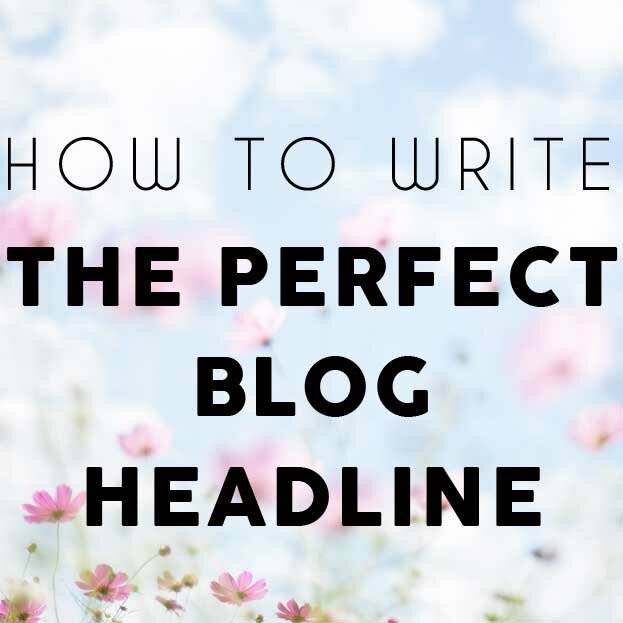 A perfectly formulated headline can do wonders for social media engagement, click-through rates and shares. Newspapers, magazines and the best and biggest sites out there spend lots of time thinking over their headlines, so taking advice from these types of publications is a great way to learn how to grow your blog. If you're wondering what exactly makes a brilliant headline, then look no further…….
Re-Read Your Headline After You've Written Your Blog Post- Does It Still Make Sense?!
I don't know about you but often I'll come up with a blog post idea, start by writing up the title but by the time I've finished the article it reads quite differently to how I first imagined; hence a new headline is needed! A great headline tells the reader what to expect from the blog post they are about to read, so if you're also in the habit of starting with a title make sure you re-read and edit if necessary once you're done writing.
Keep it Brief
As brief as you can is best, I've read a few articles saying you should aim for 5 words but……5 words?! Come on, that's hard! My advice would be to write up your headline, and then work on cutting it down as much as you can; of course it still needs to perfectly describe what you're writing about so don't get too happy with the delete button.
Make Sure It Works on Social Media
A great headline should have the ability to grab the attention of your followers. You want to be able to tweet it out, so the last point should help you narrow it down. But it's not just about length, there needs to be an element of the headline that makes your following want to click through. Without looking like your trying to sell yourself, make the article look as appealing as possible with a short, sharp and informative title.
Optimise for SEO
High volume SEO keywords are worth using if they are relevant to your title. Don't compromise the quality of your title for the sake of adding in a keyword though; this will do you no favours!
Any questions or tips of your own?! Start a discussion in the comments below!