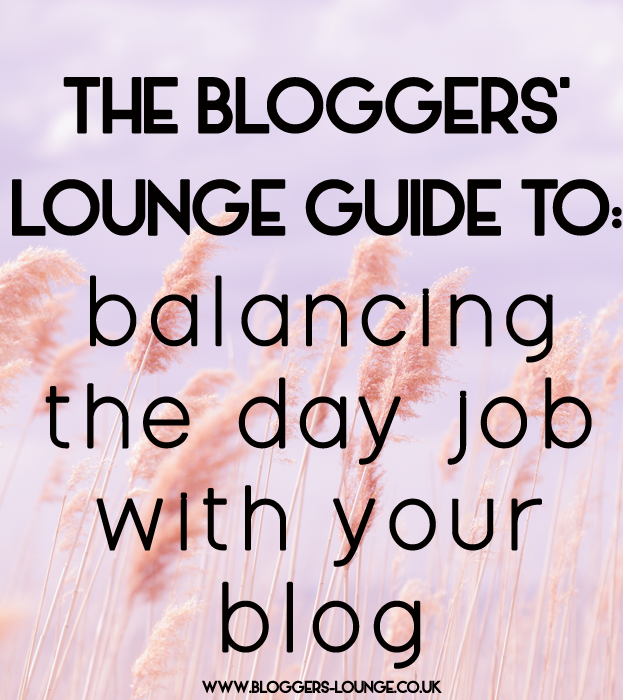 For the lucky few that have managed to get to a point where they can blog full time, balancing blogging with a day job is a thing of the past. But for 99% of bloggers out there still slogging away, balancing a full time job or even studying on top of blogging can be pretty stressful! You have to constantly be working on your blog, building your content base and followers to make it. Here are a few simple tips which should help you balance your time a little better without having to spend 24/7 looking at a screen!
Create a Weekly Series
One of the most time consuming things about blogging isn't actually creating the content- it's coming up with new subjects and topics to write on! The great thing about having a series on your blog, is that one piece of content a week is decided for you- so less time thinking and more time doing! Why not start up a 'top 5 of the week…' or something similar?!
Participating in One Blogger Chat a Week
Blogger chats are great for those of you who are busy during the day. Often at weekends or in the evening, participating can be a great way to boost your blogger relations and social media activity- and you only need to put aside 60 minutes a week! If even that seems a little too much time tweeting, plenty of people dip in and out of these chats so no need to sit there glued to your twitter feed for hours on end.
Take on Guest Posts
Guest posts are a great way to build relationships with other bloggers, so I'd recommend doing this regardless of time constraints. However, the obvious bonus is one less post for you to write yourself! To avoid any potentially badly written content being produced, make sure you have a set of guidelines on quality written up to send to interested bloggers.
Take Time Out!
Running a blog can take over your life if you're not careful! You can find yourself checking twitter every 10 minutes and editing posts for hours. The worst thing that can happen is that your blog turns into a chore. This may sound a little controversial, but I'd absolutely recommend having one 100% blog free day! No social media, no writing and no checking your content calendar. Everyone needs a break!
Have any tips of your own?! Comment below with your time saving recommendations!