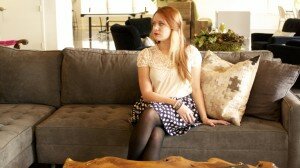 As you may have heard, the Bloggers' Lounge will be featuring one of our network members every week (to be in with a chance of featuring just fill in the form on the right unless you're already signed up)! This week we chose Buttons and Birdcages! Here's what Miche had to say about blogging, and featuring on the Bloggers' Lounge…….
So Miche, you were picked this week to be featured on the Bloggers' Lounge! Congratulations! Tell us a bit about yourself, and your blog…
I'm so excited to be here on the Blogger's Lounge! I blog over at Buttons and Birdcages, where I focus mostly on vintage-inspired personal style, but also talk about sewing and traveling (or dreams of traveling :))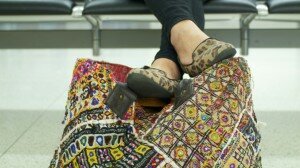 There are quite a few elements to your blog, including style and DIY. What would you say is your favourite section to post in?
My favorite section to post in is definitely refashions. It's something I got into by way of frustration with finding beautiful vintage pieces that I loved, but that just didn't fit me correctly or were a little too out of style for me to wear. Being able to document and see the transformations I've made has been really fun!
What are your plans for your blog in 2014?
I recently launched an online store with pieces that I've featured on the blog. I'm hoping to grow that to include more vintage pieces in the near future. I'm also planning a  trip to Southeast Asia this fall which I cannot wait to blog about!
What has been the highlight of your blogging career to date?
The highlight of my blogging career definitely was being featured in a local magazine! They interviewed me and took photos – like an actual photographer came with a huge camera and LIGHTS! It was awesome, and so much fun!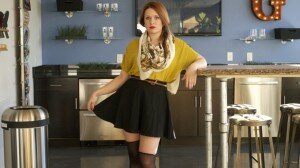 And finally…any blogging tips for our readers?!
Definitely find your niche in blogging and build relationships with other bloggers in that niche. One of the most enjoyable aspects of blogging for me has been the relationships I've built with other bloggers! Growing readership/building relationships is really hard – I try to focus on quality over quantity!
You can find Miche at http://buttonsandbirdcages.com/  and on social media here: Facebook //Instagram //BlogLovin // Twitter