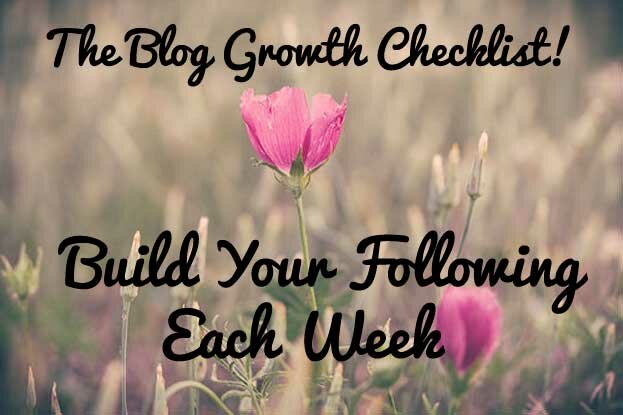 If you're busy, and your blogging, you need a checklist! I cannot recommend them enough. Having scalable goals which start small and build is a brilliant way to keep your progress in check and to stop your enthusiasm slipping. Here are a few for each channel to start you off- of course you may well want to edit and tailor your own goals depending on your aims!
Your Blog:
Post 2-3 normal length articles per week (Of course edit this to whatever you can manage- and pick regular days too!)
Post 1 in-depth longer post every fortnight.
Each day check if you have any comments, and reply to all.
Twitter:
Daily-
Share 1 relevant post from another blogger
Share a piece of your own content
Tweet 1 blogger you love
See if anyone has shared your work- and always tweet to say thank you!
Weekly-
Get involved in at least 1 twitter chat- aim for 2 if you can find 2 in your niche
Start 1-2 conversations- ask a question about something relevant in your niche, ask for advice, or ask for blog feedback- anything to get a conversation rolling!
Find and follow around 20 relevant twitter accounts- and get sharing!
Facebook:
Like 5 posts from bloggers everyday
Comment on at least 3 posts every day.
Share a minimum of once a day- however posts hang around for longer on Facebook so don't go overboard here! People might find too much of your content in their newsfeed.
Share a post from another blogger every 2nd day.
Pinterest:
Share every post from your blog on Pinterest- for this you must make sure your photos are Pinterest worthy! Some text over the top telling people what your post is about always helps too.
Pin everyday if you can, especially sharing the work of other bloggers in your niche.
Follow 10-15 new accounts per week.
Outreach:
This only applies if you've decided you'd like to start contacting brands.
Find 5 new brands per week you'd like to work with and follow them on twitter
Tweet 3 relevant brands a week.
Send your outreach email to 5-10 brands a week (depending on the time you have to work with brands you may want to increase/decrease this).
This might sound like a lot- but I promise you it's not too time consuming, and as ever you will need to adjust this to your goals as you progress.
Would you add anything to this checklist?! Comment below with your ideas….