Well done to everyone who took part in our #SkiworldStyle competition!
Entrants told us how they would dress to impress for a day on the slopes, and while we loved all of your entries, there could only be one winner!
We are very happy to announce that the winner of the competition was Amy Bolser of AMYXI.blogspot.co.uk! Check out Amy's fantastic entry, and below you can see the powder-head herself wearing the very cosy Salomon hoodie prize, in our #SkiworldStlye winner's pinboard!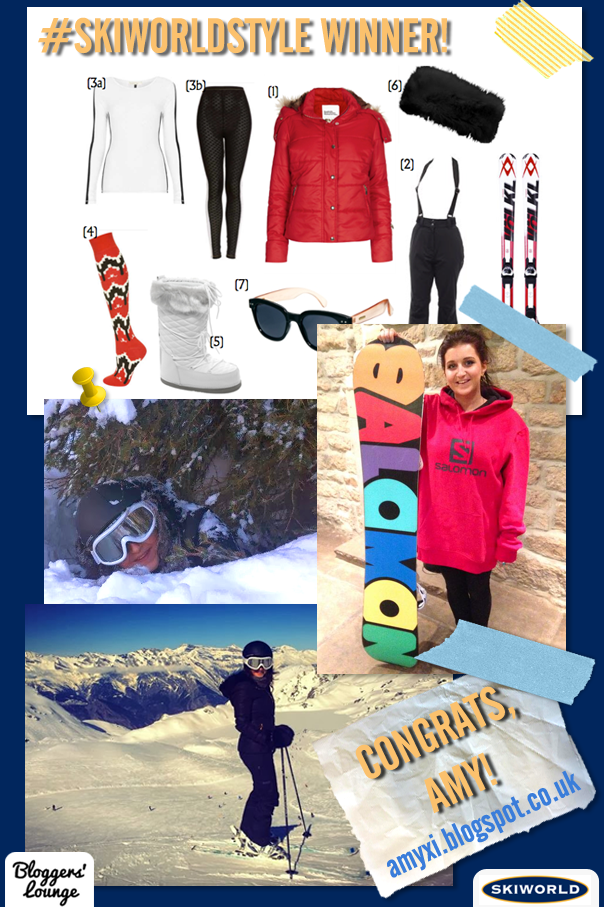 If you'd like to take part in any of our competitions, check out our competition page and follow for announcements!