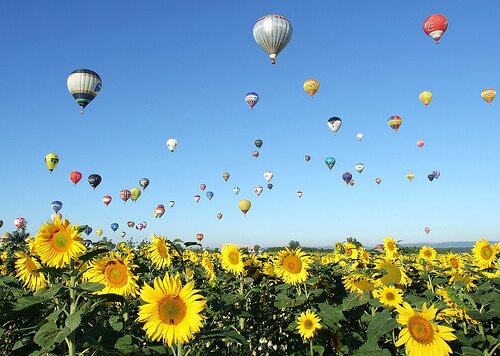 Since starting up earlier this year, we've come across a wealth of incredible bloggers. What better way to celebrate this than with a good old top 10! We trawled through our followers to find 10 bloggers excelling in their niches; whether due to the quality of their writing, their individuality, blog design or sheer dedication each of the 10 bloggers below has caught our eye! Here are our top 10 bloggers of the past year!
She's Called Claire http://www.shescalledclaire.com/
She's Called Claire is a lovely little blog covering design, food and a bit of fashion too! First up, the design of this blog is great. Clean, modern and accessible its clear Claire has a flair for design. Although Claire's blog design is lovely and crisp, her photography has a personal feel which matches with the design wonderfully. Its little touches like these which really make a blog stand out- we're very excited to watch this blog grow further throughout 2014!!
Sky Fisher http://skyfisherworld.wordpress.com/
Luke Fisher creates incredible artworks- and is generous enough to display them for all to see. From close up studies so detailed they make your eyes water to epic pieces which leap off the screen, anyone who's looking for a little artistic inspiration should bookmark his blog now! We can't wait until his first exhibition!
Well Dressed Dad http://welldresseddad.com/
'Why be middle aged and boring' the strap line reads- quite right! We'd actually recommend this blog for any man- regardless of age. One section worth keeping an eye on is the 'guides' section, a true gem when it comes to caring for your clothes. However- don't dismiss this blog as one to look at only when you're looking for a bit of shopping inspiration. It also makes for a great read, as its owner Nicholas writes each post with incredible depth and care.
Fashion Crossing http://www.fashioncrossing.blogspot.co.uk/
Belinda is 21, owns an online vintage store and runs this wonderful blog- hence she had to be in our top 10! She has a great style, and the best thing about it is that every outfit she puts together is really accessible. Anyone can read this blog and be inspired, as Belinda has a great knack for putting pieces together in a way not many can- and shows that with a little styling you can pull it off!
My Petit Canard http://mypetitcanard.wordpress.com/
We all crave a great blog to sit in front of with a cup of tea- and this is it. The effort put into each post is clearly visible, from the post ideas to the written result. Although the site is incredibly informative, it's also incredibly personal- though not overbearingly so. Whether you're already a mother or a mother to be take a read though Petit Canard!
Nashbag http://nashbag.blogspot.co.uk/
There are a wealth of amazing beauty and fashion blogs coming onto the scene at the moment, but we chose Samantha Nash to be in our top 10 as she covers both beautifully. There was a time when fashion blogging was overwhelmingly polished, but over recent years bloggers like Samantha have emerged. Flying the flag for those with a quirkier look, Samantha's blog is not only fun- it also has some great reviews and tips covering budget beauty. Not to mention her incredible header which we love!
South London Blog http://www.southlondonblog.co.uk/
As a loyal north-Londoner I was dubious about reading Natalie De Luca's tribute to South London, but she totally won me over! Of course her reviews and suggestions on things to do are great, but there is 1 section of Natalie's blog that really makes it; the High 5's! Whether it's the best views, street names or songs about everything south of the river the section never fails to entertain. My advice to any fellow south-London-phobic's: read on and head straight down!!
Callie Rose http://www.callierose.co.uk/
Fashion/beauty blogs can have a tendency to be a little overwhelming and confusing in some cases. Few bloggers have the ability to write a full post on a single product, and can end up with posts packed with a million and one things! If you're looking for honest and in-depth product reviews look no further. Cat writes confidently about a variety of products, and we love her upfront attitude to products she's not 100% keen on!
Ruthie's Routes http://ruthiesroutes.wordpress.com/
The first thing we loved about Ruthie's Routes was the design; it's incredibly pleasing to the eye! Our favourite posts throughout the blog are her photo essays, although it's pretty hard not to get travel envy when you're reading them from rainy London! Although Ruthie's blog looks incredibly professional and polished, it's still clear it's a personal blog when you delve in a read her posts- and that's what we love about it!
The Loveliest Food http://www.theloveliestfood.com/
First off- yum. Secondly, what a great idea!  Championing the best food establishments throughout the UK, The Lovliest Food is on its way to becoming one of the most comprehensive UK eating guides. Chloe can write, cook and review like a pro- were incredibly excited to see where 2014 takes her!