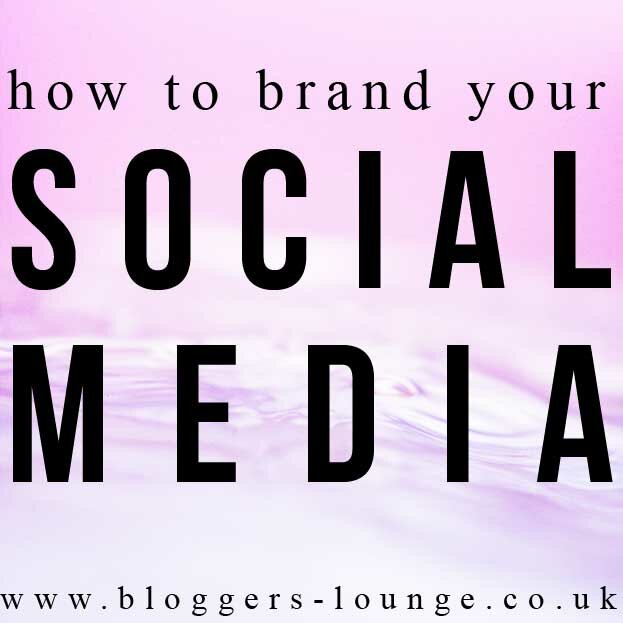 Having a strong and relevant social media following is vital for your success as a blogger. You need to be able to promote your content out to a group of followers who are engaged, relevant and aware of your brand.
Part of having a great social media strategy is branding your profiles and output, so the transition from follower to reader is as seamless as possible! You want your social followers to be so engaged by your brand that they become dedicated readers- and visa versa. Here is a guide on how you can brand your social media, so you can make as many of your followers as possible loyal and engaged readers!
Username: Recognisable Across all Platforms
This might seem like a simple point, but it's often ignored. You don't have to use your blog name; using your own name has a personal effect and is most likely best suited to social media. For this personal connection to work, your readers need to know who you are so invest some time in putting together a good about me section.
Profile Images: Use an Image Commonly Used on Your Blog
Image-wise you need to have continuity across your blog and social media channels. Your social media channels should be an extension of your blog, and so need to obviously need to have a connecting to your site. Many bloggers have an image or logo to accompany the 'about me' section of their site. Any commonly used image like this is most likely the right image to use across social. Even if you do just use logos rather than headshots on your blog, a headshot can still look more personal- however it's of course up to you.
Colour Scheme: Match with Your Websites Branding
Every blog should have a limited colour scheme which matches the style of the blog. You can take a look at our write up on how colour theory can help your blog if you need more information on that! But for now, let's say that your colour scheme should be reflected on social media. It's not just as simple as making sure your cover image fits with your blog, think about the small things too- like what colour the links that you post are. Good branding filters down to the very smallest details.
Tone of Voice: Keep in Line With Your Posts
Of course generally social media has an informal tone, but don't mistake your blog's social media profiles for your personal ones. Social media feeds are great for showing your following your personality- not for ranting! There needs to be an element of professionalism when you post online. Remember it's not just readers that will be following you, its potential partners, bloggers who might want to work alongside you and brands too.
Bio's: Be Descriptive and on Brand
Use your bio to tell people a little about yourself and your blog, don't just leave it blank. Describe what you're about briefly, in a tone that fits with your blog. If you're looking for inspiration, take a look at a group of bloggers that you admire and see how they've filled in their bio- it can be hard trying to describe your entire blog in such a short space!
Posting: Promote Your Content Creatively and Effectivly!
This is the final point, but perhaps the most important. If you want to make your social media really work for you, then make sure you're using it properly to get your content out there. Getting people to actually click onto your site and leave twitter is a big ask; tweeting 'New Post!' with a bunch of hashtags will not cut it if you're looking to get large numbers onto your blog from social.
When it comes to actually branding your social media output, images make a really great start! This is a no brainer for channels like Pinterest and Instagram, but when it comes to Twitter and Facebook creating images specifically for these channels can really boost the traffic that you can get. Rather than explaining this for each social media channel here, I'll direct you to our recent article on boosting traffic by creating images for social media channels.
How are you doing on social media? Let us know if you have any tips, ideas or questions in the comments below!