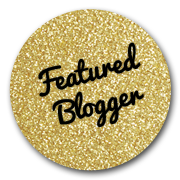 You may have noticed that over the past few months we've started working with some great brands! Not only do we have competitions, we have lots of exciting opportunities exclusive to those who have signed up to our network. If you'd like to be involved and haven't already please fill in the form to the right (if you're reading this on a mobile device the form will be towards the bottom of the page).

Starting this week, we'll be featuring one lucky blogger that has signed up on the Bloggers' Lounge every week! We'll create a full feature about you, and your blog as well as promoting your blog via twitter. If you want to be in with a chance of featuring simply fill in the form to work with brands (unless you have already- in which case you're automatically already in with a chance!). Be sure to give us a tweet once you've signed up using the hashtag #bloggerslounge, and like our new Facebook page!  
If you have any questions at all feel free to email . Happy blogging everyone!