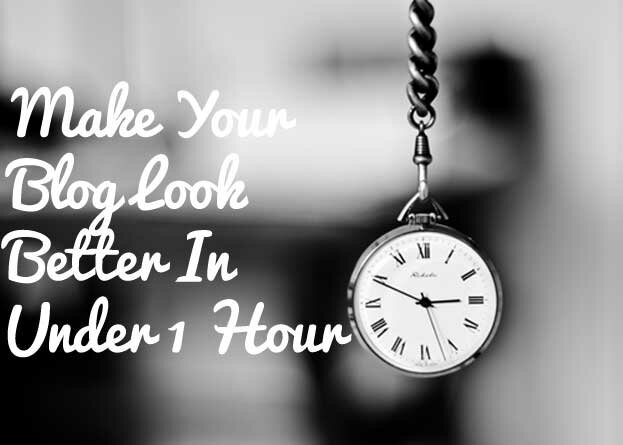 Many of you blog on the go, so spending hours on the design and look of your site simply isn't an option- until you make it as a full time blogger of course! Until that day, here are 5 quick fixes to give your blog a seamless professional feel without the hours of design work.
1.       Start editing the size of your pictures
Neatness is the first step to a professional looking blog. Edit each picture you upload going forward so that it aligns with the width of your posts. Small change- but I can assure you it makes all the difference.
2.       Clear Up Your Sidebar
Messy sidebars instantly bring the look and feel of your blog down, and can make your homepage look very outdated very quickly- I've mentioned this before and I probably will again! A quick audit of what you no longer need there will lift the look and feel of your blog very quickly.
3.       Pick a Good Font
This sounds like common sense, but it really is important to pick the prefect font- they can make or break a site! Remember the primary font you choose will dominate your entire site, so pick something you like but also something classic and relatively simple.
4.       Organise Your Navigation
A messy and convoluted navigation system can be frustrating for users as well as unattractive. You need to make it as easy as possible for readers get to where they want to be on your blog.  Simplify your headings, and use dropdowns rather than having a huge spread of pages on your navigation bar!
5.       White Space is Important
Heavily patterned backgrounds can quickly look dated- I'm not at all saying that all blogs should have plain white backgrounds- but let your images and posts speak for themselves. Don't let an overbearing background take over your content. Your background should be just that- a background on which your content is displayed. So keep it simple!
Have any questions? Or tips of your own? Comment below and I'll get back to you!