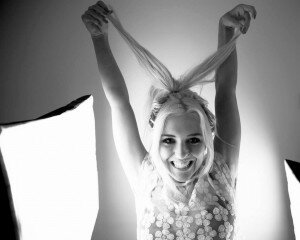 So! You have an amazing collection of accolades which we'll ask about in a minute, but first give us a quick overview of your blog- why you started it, and what your aims were when you set it up etc. 
I started my blog originally as 'adayinthelifeofems' it was just me writing about what I did on a daily basis, I used to take all my photos with an iPhone etc and started it to document my life so that I could get a place on my course at University. I then realised that I was really into beauty, fashion and general lifestyle and decided to start reviewing products from a consumer point of view. I wanted to show other people what was good and what was bad, so that they didn't waste their money. My aim then was to describe my blog as 'your dictionary of everything fashionable' so I would recommend the coolest restaurants, the best new little black dress or maybe a new foundation. I honestly didn't have any aims, to begin with I just desperately wanted to get a place on my course at University, I didn't think that anyone would ever read my blog and to be honest, I didn't even know that there were so many other blogs out there.
Obviously now you have a great following, but how long did it take to get to this point, and what are the main things you did to get here?
I think being myself is probably the main thing for me which is important, I just kept writing as if I was the only person reading it, I made sure that I wrote in my own tone of voice, as if chatting to a friend as I really didn't want my blog to be a formal thing, I want it to be somewhere where people go to relax and enjoy their time there. I'd say communicating with other bloggers is another great thing to do, twitter is amazing for discovering new friends in the blogging community. I recently wrote a guide on blogging tips which you can read here as I've given some tips about how to grow your blog. http://www.emtalks.co.uk/2013/10/how-to-start-blog-blogging-tips-and.html
You're Capital FM's official blogger- an amazing accolade most bloggers could only dream of! How did that come about and what does that consist of?
I saw that Capital FM were looking for bloggers on their website, you had to submit an entry about yourself and then I had to go and meet the team, I felt really lucky to be given this opportunity. It consists of going to events for Capital FM including some exciting music concerts and blogging about it. I've also been able to appear on their breakfast show before which was exciting (despite the early rise!)
You won the Samsung Global Blogger Competition too, how did you make sure you stood out of the crowd?
I had to create a video which explained why I thought I was the perfect person for the job (reporting on the Olympic Games), after the first round, I had to go out and do a news report about a local event. I'd never done anything like it before but I put all my nerves aside and went to the Leeds half marathon and interviewed runners, marshalls and more. It was incredibly scary and I was out of my comfort zone but it clearly paid off. I'm not the most confident person but doing things like that really helped develop me as a person. I think if you really want something, sometimes you just have to go out of your comfort zone and go and get it.
Do you think competitions are a good way to promote your blog, and are they accessible to really new bloggers too?
I do think that competitions are really good, when I won the Cosmopolitan newcomer award my blog was only around 6 months old so yes, they're more than accessible the really new bloggers and obviously I was able to promote my blog as people who read Cosmopolitan magazine found out about it. However, just be careful that you don't lose sight of who you are, blogging isn't about winning things and it isn't about having a big following – it's truly about being yourself and enjoying it. If you don't enjoy what you're writing about, change the subject, it's up to you what you discuss on your blog.
What has been your greatest achievement since starting your blog?
I think my greatest achievement would have to be organising the North Meet up event in Manchester where I threw a party to bring over 70 bloggers and brands together in the North, it was apparently the biggest event of it's kind in the North. It took so much organising as I organised the whole thing by myself but seeing girls meet other girls who they'd been talking to for over a year online really made it all worth while.
And finally, what are your plans for your blog over the next year, and where do you see it in 12 months from now?
Obviously I hope to continue to grow, I really want to build on my lifestyle section so that there is something for everyone visiting my blog. I am going to start YouTube properly when I have some more time on my hands too, I'm also launching something pretty exciting in the next few weeks which I can't wait to announce! It's top secret for now though.