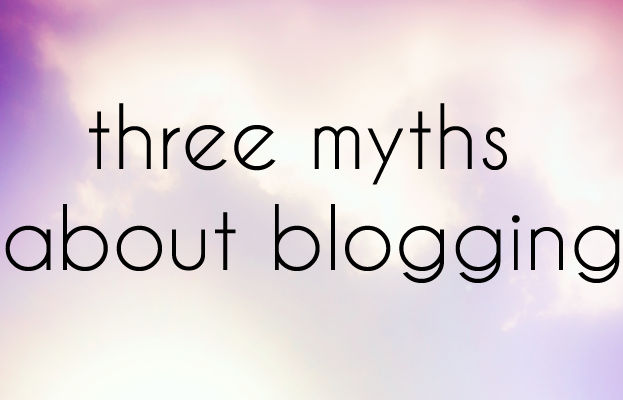 Blogging has changed so much over the past decade it's almost unrecognisable; however there are some 'rules' we all believe to be 100% true even though they're now about 5 years old (light-years in the blogging world!). So many bloggers still judge their own success alongside a set of really outdated ideas- so here are a few myth-busters for you! Three myths we all still believe about blogging, but really shouldn't……….
Myth One: You Need EVERY Social Media Channel
This is so not true, in fact quite the opposite. My advice here would be to pick three social media channels, or if you really can't narrow it down to that then four. The most successful social media channels are run by people who have worked out how their content works best, and has decided to work over social media channels that compliment their sites and tone of voice.
Diluting what you do by spreading yourself too thinly over a range of networks (at least 1-2 of which you may well never master) is nowhere near as useful as building up a strong branded presence on a select group of highly relevant social profiles. Here are a few pointers on what profiles might suit you and your blog: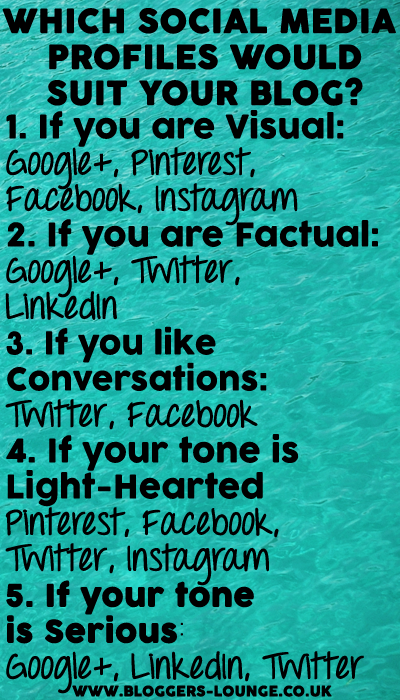 Myth Two: You Need Thousands of Followers on Twitter
There was a time when quadruple figures on Twitter was the Holy Grail, but these days it's your traffic you should really be focusing on. This is not only because Twitter has become just a little over-crowded, it's because so many of the ways that bloggers make money are led by how much traffic they get. Affiliate links and blog advertising are both extremely dependant on you ensuring your blog has a really healthy traffic flow. Not only this, but brands are staring to pay a lot more attention to digital metrics such as Page Rank, Domain Authority and that's right, traffic!
If you need help we have a couple of articles here on blog traffic that you might find handy:
4 Simple Tips to Help You Increase Your Traffic
Is Your Traffic Dropping? How to pull it back up!
Myth Three: Everything you Produce has to be Totally Unique
I'm not saying "let's all scrape being unique and copy each other", it's just that bloggers can often take 'unique content' to mean 'create something no-one has ever seen before' which judging by the size of the internet is just impossible!
It's really important to write in your own style and put a bit of yourself into your blog to make it stand out and represent you; however if you're reviewing a product and realise that 5 other bloggers are currently reviewing the same product its FINE! People will read your blog because they enjoy your tone, and like you. In simple terms, it's not necessarily about what you write, but how you write about it.
If you continue to build a strong and recognisable tone of voice that people enjoy reading, then you'll have the freedom to write about whatever you want knowing your readers will always come back for more!
What blogging myths have you heard recently? Are there any common beliefs in blogging that you disagree with?! Let us know in the comments below.