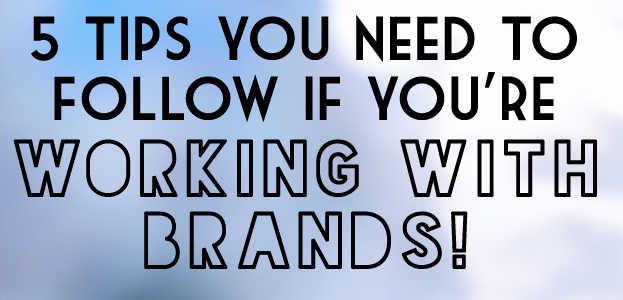 Starting to work with brands is a brilliant step into professional blogging, but it's not as simple as saying 'yes!' to anything you're offered and jumping in to the project. There are actually quite a few points to consider before you agree to collaborate. It's important to be incredibly organised, and if you plan to work with brands as a long term business plan then you need to make sure you consider each of the following points before every collaboration.
1.       Make Sure the Arrangement is 100% Clear to Both Parties
I'd suggest arranging a call with your contact if you can, things are always so much clearer when you can actually talk to someone rather than emailing! Make sure they understand what you plan to put together- and make sure you understand what they want out of the collaboration. The last thing you want is to spend hours on creating a great piece of content only to find out it's not fitting with what the brand expected. This will be a disappointing start for both you and your contact at the brand, so send them over a brief of what you'll be creating to ensure you're both on the same track.
2.       Break Down the Time Your Project with Take you, and Send this Information to Your Contact
It's important that everyone understands just how much time your content takes you. It can be easy for people to look at a blog post and assume it takes an hour- but there are so many stages to putting a post together. You might want to make note of each of the following and how long they take so you can send this information to the brand: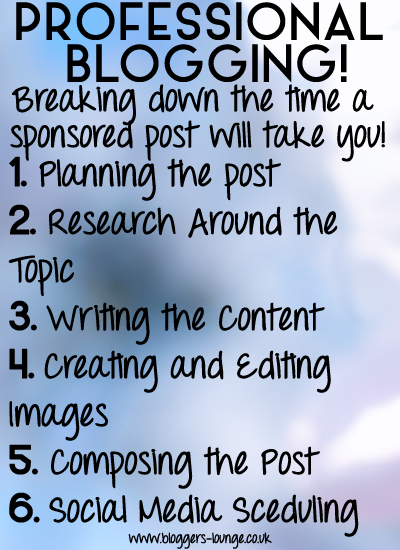 3.       Understand Who Your Main Contact at the Brand Is
Who should you send your final piece to, and who do you direct any questions you might have to? Make sure you're 100% clear who you'll be reporting to.
4.       Only Sign Up to Something if You're Sure you Can Deliver What's Expected
A brand collaboration should be a stepping stone to a long lasting relationship between the two of you! Make sure your first post for the brand is what they're expecting- if you're worried you won't be able to deliver then consider changing the terms to something you'll be more able to manage. As long as your idea still fits with he brands aims, they'll appreciate your honesty and in most cases should be able to adjust to your needs too!
5.       Find Out How Long Your Payment will Take Before You Start Work
Payment usually takes around a month as invoices will usually be dealt with monthly, however in some cases payment can take up to 3 months. In order to avoid any misunderstandings be sure to ask when you can expect payment so you have a record of your finances.