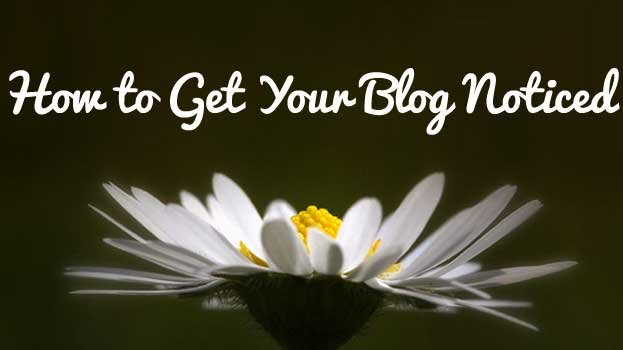 Nothing beats great content, but sometimes in the overcrowded world of blogging it takes more than that to get noticed. Here are a few tips to help you get your blog out there:
Think Visually
Aside from the content, written or otherwise, the next thing that's going to get your site noticed is the look and feel of it. Create a site where the content is allowed to shine, and where your headlines, pictures and articles can stand out. I've written plenty on blog layouts so take a look around the site for more on this!
Build Links with People in Your Niche Outside the Blogging World!
Of course it's great to feature other bloggers, but what's really going to get people reading is an interview or two with an industry expert. This isn't as daunting as it might seem- people are often really open to interviews. Just make sure you make it easy for them, send over a few questions via email and be flexible about deadlines.
As you would with a brand, it can also be good to start talking to them on social first so they know who you are by the time you get in touch.
Think About Each Social Media Channel as You Put your Post Together
Pinterest- Does your post have a great image to accompany it that will make it easily sharable on twitter?
Twitter- Does your post have a title that can catch people's attention in 140 characters?
Facebook- Again a great image helps here, as does an attention grabbing title.
Scheduling- Find out when the relevant twitter chats are and schedule your tweet for then. If you have a good idea when your followers are most likely to be on social media schedule your Facebook output for then!
Collaborate with Other Bloggers
Your fellow bloggers are your influencers. Why not set up a monthly blog-hop with a group of them? Or suggest collaborative posts? There are so many different ways in which you can build relationships and collaborate with other bloggers in your niche. It's a great way to immerse yourself in your blogging community and widen your following!
Read Up on SEO
There are a few ways people tend to find new blogs- one of these ways is through searching online. As well as thinking about amplifying your posts on social media, you should be thinking about optimising each post for SEO. Look up relevant and volume-worthy keywords, find out what people are searching for and tailor your posts to this potential audience as well as the audience you already have. We have plenty of SEO tips throughout the site, so get out the notepad and take a look around!
As always if you have any questions feel free to email me, and if you're hungry for more blogging tips take a look at our Pinterest board dedicated to just that!