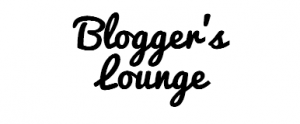 Choosing a name for your blog isn't the most important thing, but it's certainly worth some time and consideration. Here are a few things to keep in mind:
A blog name is for life, not just for Christmas!
If you're serious about starting a blog, be serious about choosing a name- you'll be stuck with it for the duration! Don't pick a name on a whim, because once you do begin to gain a following you don't want to confuse them by changing the name 6 months in!
Remember when you're building a blog you're building a brand
Every aspect of your blog should sync with your ideology. So if you're blog is intended to be a serious news site, choose a clear and concise name people will be drawn to for info. If you want to start a quirky fashion site, pick a name that will stand out. Think witty and descriptive.
Use your target audience as inspiration
Who will be reading your blog? Teenagers, mothers, businesses? Take this into serious consideration. Although it sounds silly, something as simple as an off putting name could alienate a certain group of people. So think about who you're targeting and pick something relevant to that audience.
Try to sum up what your blog actually does!
It sounds simple, but so many people have misleading blog names! If someone see's the name of your blog pop up in google search, will they know what it's about? If not…time for a re-think!
If you're thinking of starting a blog and need any advice at all get in touch! You can find us ready to answer any questions you might have!