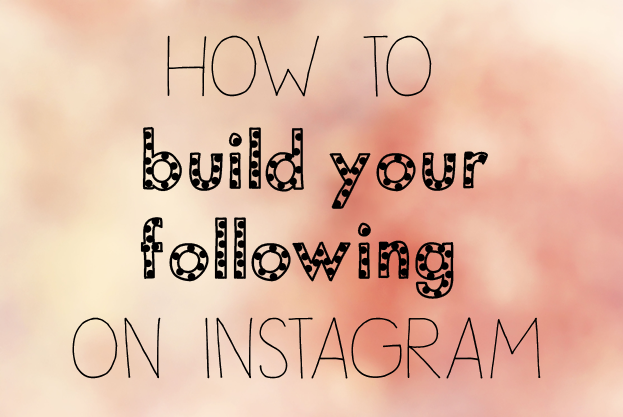 It's becoming more and more common for people to look for fashion and lifestyle inspiration on Instagram- not to mention amazing food! Growing your following on Instagram regardless of your blog's genre is a great way to gain awareness, and not just when it comes to readers; brands now regularly check Instagram to see who's posting great photos and building a healthy following.
But it's not quite as simple as taking a few snaps of your dinner and crossing your fingers; as with any other social media channel you're going to have to strategise your rise to Instagram fame! Here are a few tips to help you on your way:
Be a Little More Personal
Instagram is a great channel for showing off your personality a little. Although you should always keep in mind that potential brand partners could stumble across your profile, more personal images of friends, holidays and you during your down-time are absolutely acceptable! This is where Instagram stands out from the other networks, whilst Twitter and Facebook are often used to push blog posts, Instgram can give a really nice balance to your social media activity letting you relax and focus on promoting yourself as the blogger behind the blog.
Keep Content Exclusive to Instagram
I've seen bloggers who syndicate absolutely everything. As soon as a picture is taken it's on Facebook and Twitter too- but if this is the case why would anyone bother to follow you on Instagram? If you share all your images across networks, there's no need for people to follow all of them! It's fine to post your photos over to twitter every now and again, but on the whole Instagram should have a wealth of exclusive content that you only share on there. This is far more likely to pull in followers as people will see they're getting something new from you.
Vary Your Content
Dinner is a great meal, we all love dinner time- but please don't just post endless pictures of what you're eating that night! Vary your content as much as you can, this means pictures of people, places, pretty things, food- anything! The lovely thing about having Instagram is that it can act as a photo diary giving a picture of who you are, so do just that and include a whole variety of images for your following to enjoy!
Brand it to Your Blog
This is actually up to you- it depends whether you're going to use your Instagram to market your profile as a blogger, or whether you want to keep it separate. I'd really recommend branding it to your blog, as Instagram is a really fun way to build a following- especially if you blog about something really visual like fashion or travel. If you have a picture which you use across your blog and other social media channels make sure you use it here too so people will be able to recognise you. The same goes for name, make sure you use your blog name in the handle so people who are searching for you can easily find you.
Interact with Others in Your Niche
Interact with others genuinely and naturally, not just in the hope you'll gain followers. If someone comments on one of your photos always reply, and take some time to search relevant hashtags to find new people to follow and interact with!
Do you have an Instagram  account and some tips to share?! Let us know in the comments below.  Twitter!